How to Grill Salmon Perfectly Every Time!
Using Mango Unchained mango habanero sauce to glaze your grilled salmon is next level!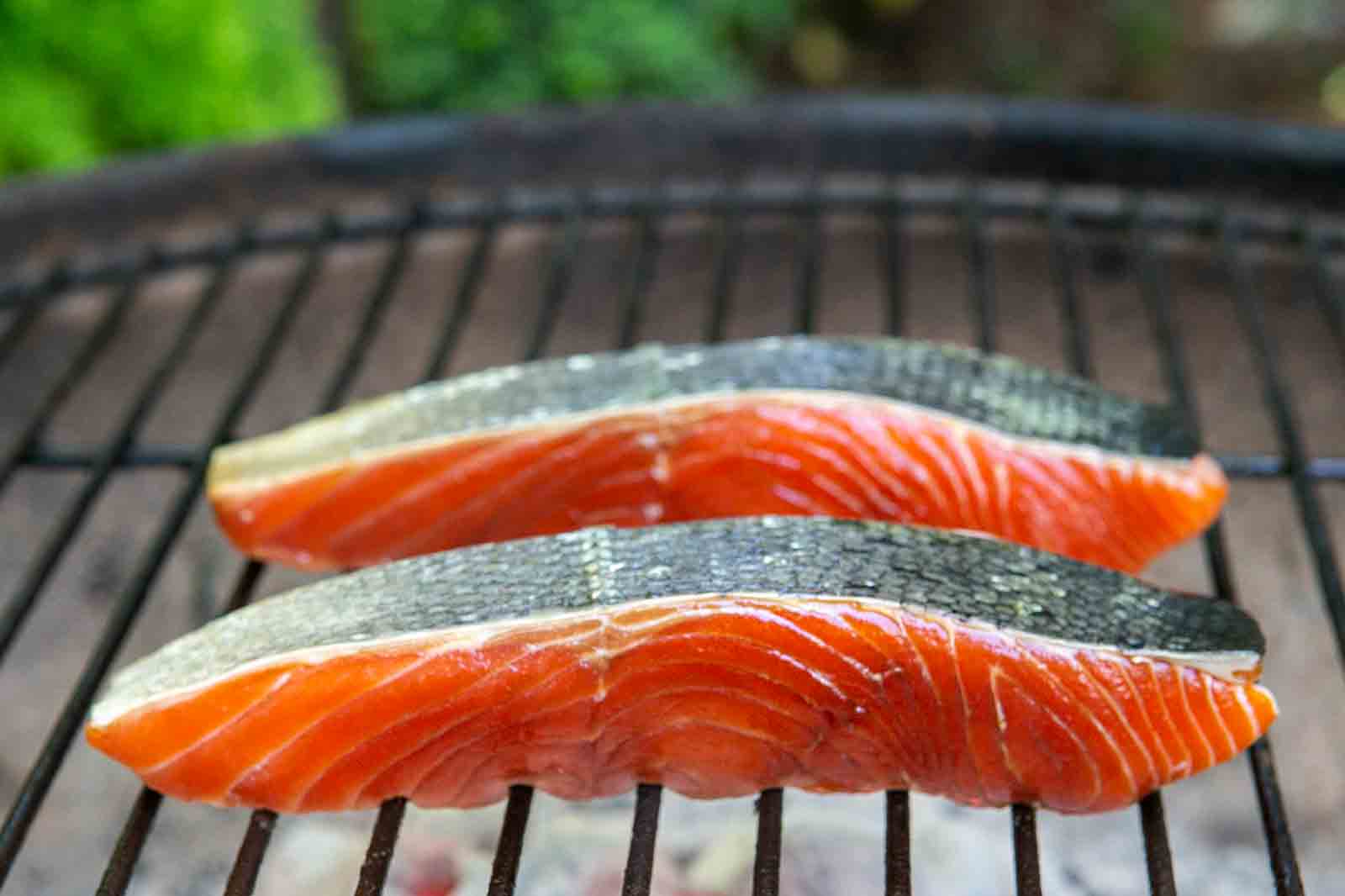 Join our newsletter and get 10% off your next order over $50!
Aside from marinating the salmon, which will make it delicious and moist, here are a few more tips to keep in mind when cooking salmon on the grill:
Start with high direct heat, then switch to medium heat.
Use thicker salmon fillets with the skin on! The skin holds the salmon together as it cooks over dry heat. The skin also imparts good flavour as it releases fat
Cook the salmon flesh-side down first (in other words, the skin should be facing you). The reason is that, while salmon is raw, the flesh is still firm, and there is less chance of it falling apart. Make sure you sear the flesh side first and do not disturb it or move it until grill marks start to show. Salmon fillets will begin to release a bit of their fat, and a thin layer (closest to the heat) will turn opaque. That's when you have permission to carefully turn the salmon fillets over to the skin side, lower the heat to medium and close the grill cover. At this point, the skin does the work holding the fish together while finishing over lower heat (another 2 to 5 minutes, depending on the thickness of your salmon fillets.)
Make sure never to overcook your fish. No one likes dry salmon! And remember, you can always put it back on the grill if you really need to, but you can do nothing about over-cooked fish.
How long does salmon need to be on the grill?
Salmon will cook quickly on the grill over direct heat, so you'll want to watch it closely. The cooking time will vary depending on your fish's thickness and the temperature you used. In this recipe, the salmon took me about 8 minutes in total. First, the salmon will cook for 1 to 3 minutes, flesh side down, over direct heat; then, it will finish cooking on the other side over medium heat for about 3 to 5 minutes.
Mango Habanero Perfectly Grilled Salmon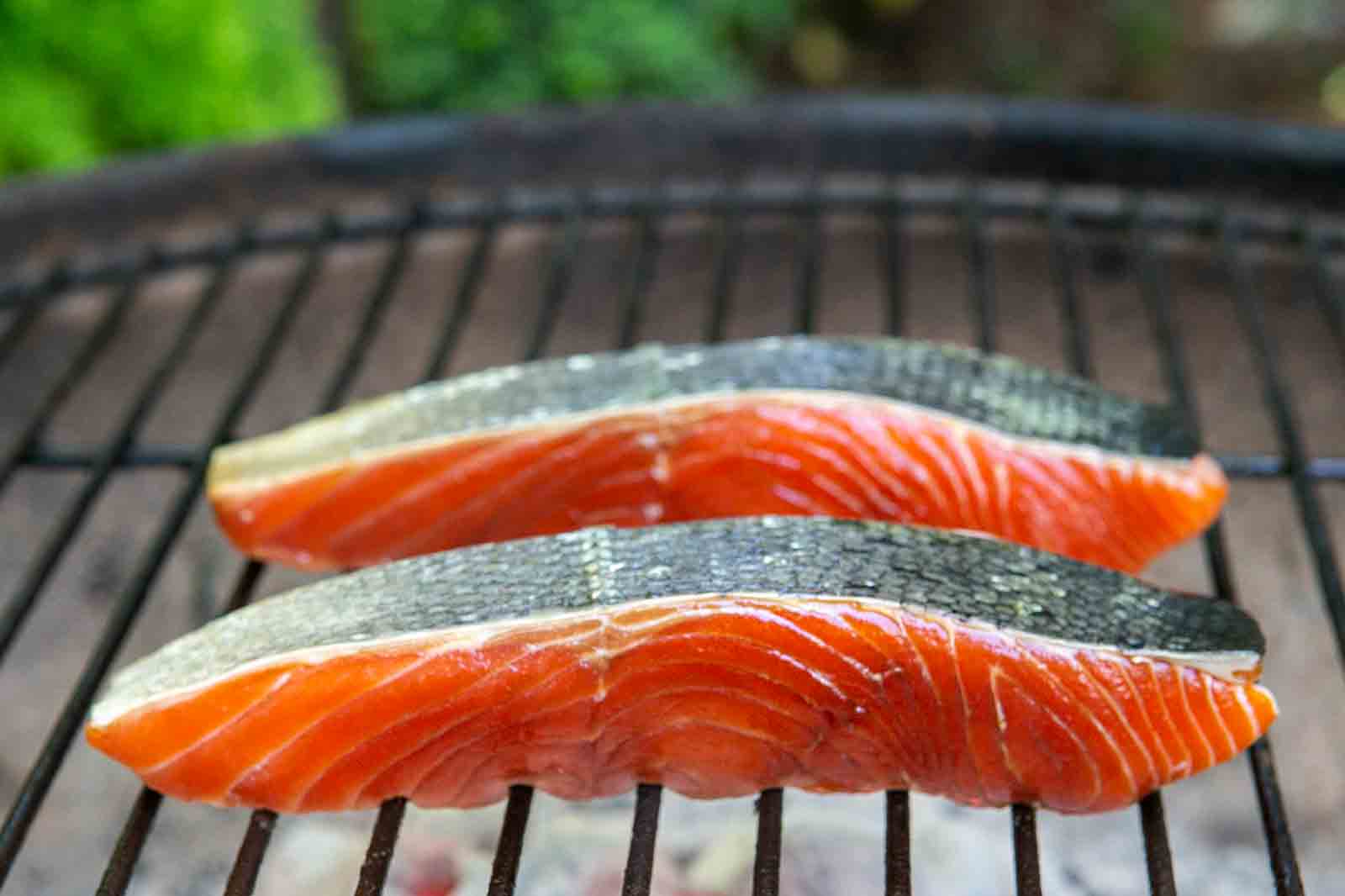 Type: entree
Cuisine: Caribbean
Keywords: salmon, seafood, bbq, mango, habanero, grilled
Recipe Yield: 4 servings
Preparation Time: PT10M
Cooking Time: PT20M
Total Time: PT30M
Recipe Ingredients:
4 salmon filets, roughly 6oz each, skin on
2 Tbsp extra virgin olive oil
Coarse Kosher salt, freshly ground pepper, 1 Tbsp each
Juice of 1 fresh lime, divided
3 cloves garlic, minced
Mango Unchained mango habanero sauce, 3 Tbsp or to taste
Optional garnishes, cilantro, lime wedges, finely chopped fresh mango, small diced red onion
Cooked rice
Seasonal grilled vegetables (onion, peppers, asparagus, etc.)
Recipe Instructions: